Video Tutorial: Filemaker Customer Count per State on a Map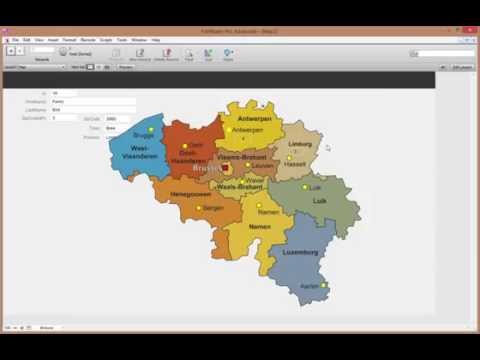 Filemaker tutorial. Display the amount of customers per province, state or town on a map. Example File Download: https://dl.dropboxusercontent.com/u/18099008/Demo_Files_FMP12/Gert%20Vreys/Map2.fmp12.
l>
Guy is part of the new breed of FileMaker writers. Let's call him a video author "one of the best" and a Filemaker professional. Guy is without a doubt one the up and coming to be followed FileMaker Developers. He has become one of our favorites. Some really great techniques for FileMaker users of any level.
You can follow all of Guy's material on his YouTube channel listed below.
Website: www.youtube.com/user/Dasaint1982