FileMaker Server Admin Console – Tools and Video List
1.

FileMaker Server 17 Admin Console Features

In this Video Tutorial DBServices Kaz McLamore showcases some of the coolest new features of FileMaker Server 17 Admin Console, along with a few tips to help get you started.

FileMaker Server 17 has a completely overhauled user interface for the admin console. It's faster, easier to understand, more powerful, and a whole lot prettier. But beyond these aesthetic improvements FileMaker made quite a few changes under the hood. In this article, we're going to showcase some of the coolest new features of FMS 17's Admin Console along with a few tips to help get you started with the new admin console. 

When you open the new admin console for the first time you might feel a wave of relief wash over you. You can relax, this is normal. If you've been using FileMaker Cloud, you'll find the new admin console refreshingly familiar. If you haven't, you'll just find it refreshing. Several under-utilized options have been completely removed from the interface and can no longer be configured here. Most of these options can still be configured via the CLI (Command Line Interface). As we go, I'll indicate a few places where this has happened. 

The new UI is easier on the eyes but perhaps the most underrated improvement is the actual writing. Paragraphs have been replaced by shorter, more readable snippets that explain things briefly and in natural language. If you ever rely on help text, you will find that it is quite a bit more helpful now.

Dashboard

The first thing you'll see after a successful login is the new dashboard. Go ahead and take a moment to bask. You've earned this.

When you're ready, let's review.

The age-old sidebar has been replaced with a more familiar top-tier nav system.

The redesigned dashboard answers your most pressing questions as soon as you open the admin console.
How many files are being served?

How many clients are connecting and how?

Which of these connections count against my server limit?

Are we nearing our limits for connections or API usage?

Is the server running out of space, memory, or bandwidth?

Are there any important server events that I should know about?

What's my server IP and name?
See that super cool lookin' graph in the corner? That's our new activity widget!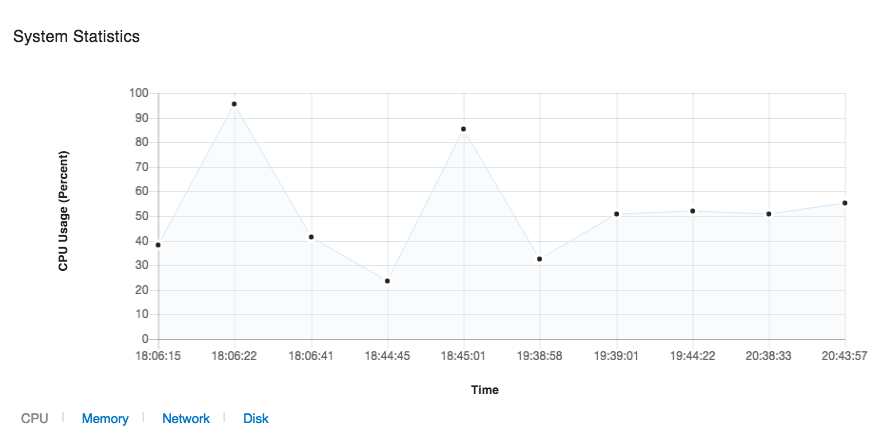 The console now shows you a graphical representation of your system statistics and how they've changed over time (by default the  last 3 minutes).
Backups
Perhaps the most significant advancement in FileMaker Server 17's Admin Console is its new backup features and options. The new admin console gives you more control over how your backups are managed, protected, encrypted, and created. The new backups are now independent from other types of schedules and you can run a backup without having to create a server schedule.